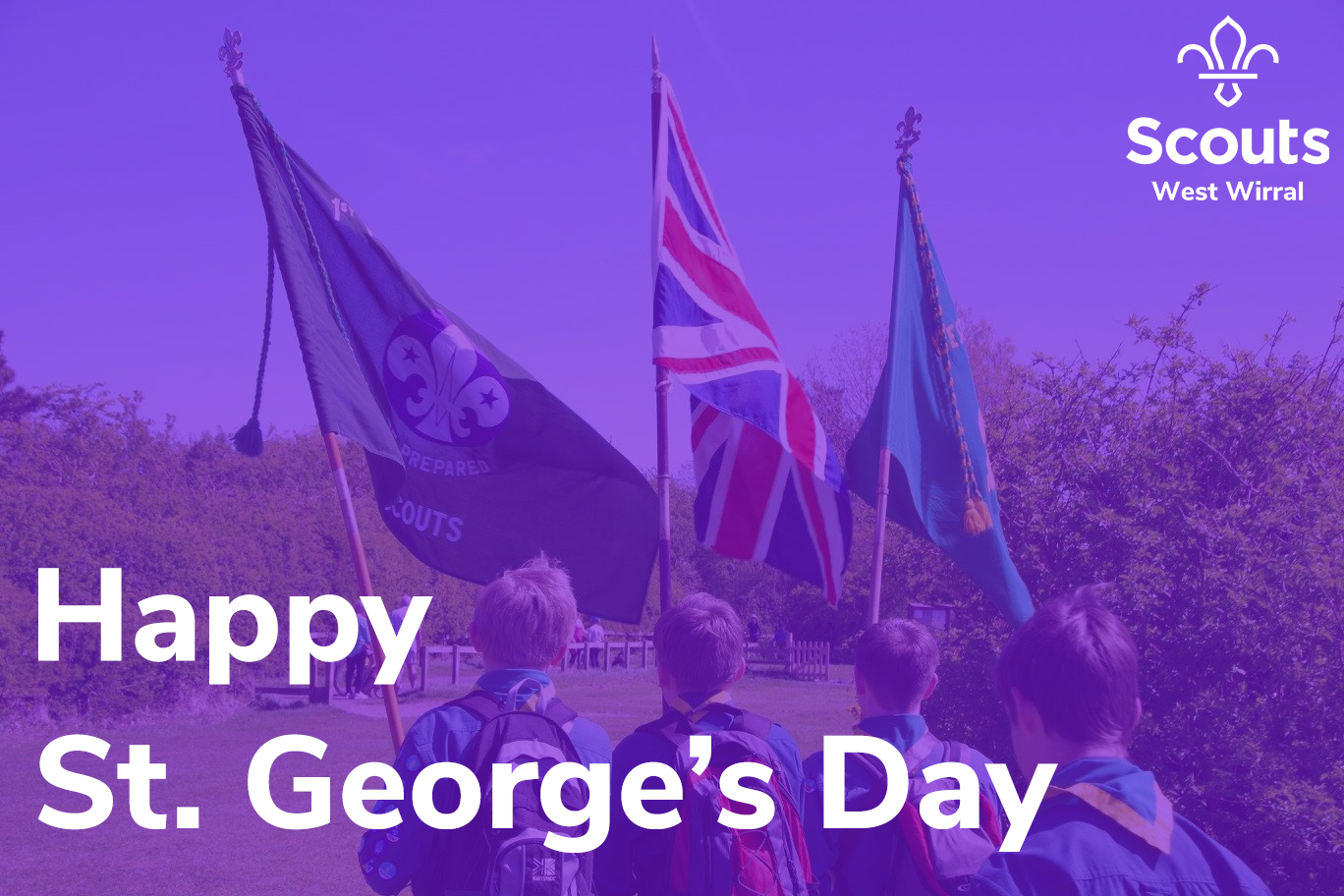 Happy St. George's Day!
St. George is the Patron Saint of Scouting and was chosen by Baden-Powell because of the story that shows him overcoming adversity. He was faced with a difficult and challenging task, which he did not avoid or fear, but went at it with all the power he could muster. We help our young people develop the Skills for Life to tackle all sorts of challenges that we may face. Working together with others and making the most of our resources.
Scouts traditionally use this opportunity to come together, renew their Promise, and celebrate. We would usually come together as a district over the weekend to parade and celebrate together, however, we will have to postpone our larger celebration for another year.
Despite this, you can continue celebrating at home, online, or during your face-to-face meetings. The Scout Association has provided some activities via their website to shout about Scouts, get creative, stop and reflect and making an international link.
https://www.scouts.org.uk/news/2021/march/getting-ready-for-st-georges-day/
Share with us how you are celebrating St. George's day this year.