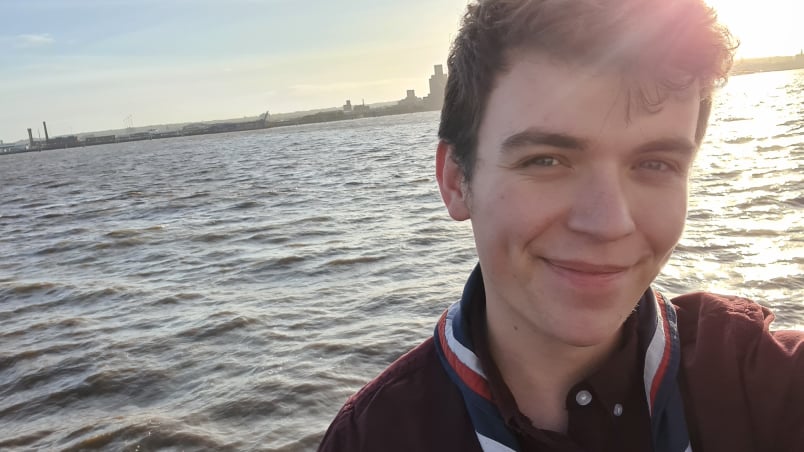 2022 is off to a great start with the introduction of our first ever District Youth Commissioner in West Wirral! Sean has taken on the role to strengthen the voice of the Young People, and creating a lasting impact that will enhance the experience of our members throughout their Scouting journey in West Wirral.
We asked a few questions to Sean to get to know him;
Sean, how are you feeling about being our first ever District Youth Commissioner?
I'm excited to be taking on this role, I am also a little nervous being the first one for West Wirral but I am hoping that this will give me an opportunity to build some meaningful connections across the district, both with the leadership teams and young people. 
What attracted you to taking on the DYC role?
My scout group and beyond have given me a lot over the years and I have been presented with incredible opportunities that I would like to ensure are widely advertised as much as possible. Scouting has always been for and about young people and I am looking forward to the opportunity to give back to the movement that made me who I am today and do something positive with my time in this role.
Tell our members a bit about yourself?
I currently work in admin while I study for my degree in computer science. I love travelling and I have tried to do as much as I can during covid with visiting Croatia and Edinburgh last year, hopefully, we will all get to do a bit more starting this year! Finally, I love all things music: In secondary school, I played the drums for our band, I have taught a ukulele club at a primary school, performed my fair share of beatboxing at the likes of the Chamboree talent contest and I love getting involved with the West Wirral Gang Show. I'm sure you'll see me around April selling tickets!
What is the last album you listened to?
This may cause some controversy but all of the music I listen to is just a shuffled list of 1315 songs (at the time of writing). You could find absolutely anything here from indie rock, to musicals, to the current charts or the '80s.
If you could choose any meal for camp, what would it be?
I love making food but I am a lazy cook, especially when it comes to camp. I'd probably go with stew as it's just a case of throwing everything in then leaving it. This also gives me an excuse to eat a lot of bread.
What is something that your friends would consider "so you"?
I had to ask them what they thought and the main response was that I'm spontaneous. I couldn't agree more, If I need to plan something I can do that but most of the time I'll play it by ear and go with the flow. All the best stories start this way! I am also probably known for my love of odd socks and wearing shorts in all weather.
Do you have a claim to fame?
I was the communication representative for the North West at NCS. In this time I received professional TV and Radio representing training – getting the chance to speak on air about social issues in my area, helped shape the future trajectory of the company and the program by having regular meetings with their CEO and other stakeholders.
Ever met a famous person?
Less famous but more important to me was someone called Rudy Franciso. He is a spoken word poet who has written 6 books and won many competitions I am a huge fan and even got my book signed. The next which is more scouting related would be Bear Grylls. I met him at the 2018 Chamboree and 2019 Jamboree.
Now we know a little about our first District Youth Commissioner. If you see him at one of your group nights or Scouting events, give him a wave, share your thoughts and shape your Scouting adventure!